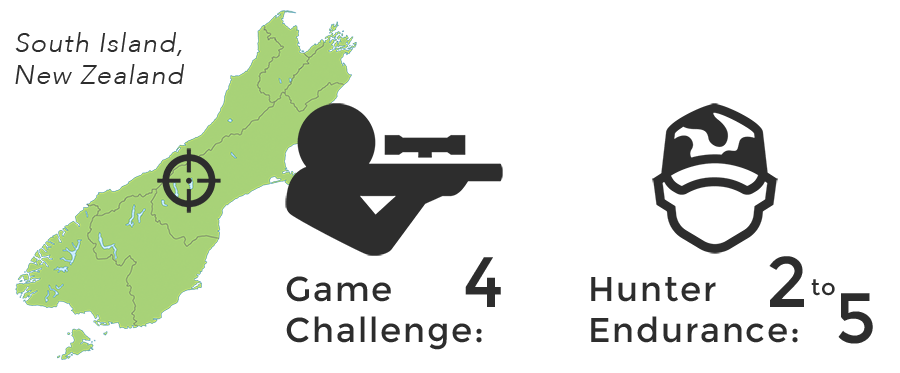 This huge (up to 1,000lb) deer is the largest of the round-horned deer in the world, with heads running 6×6 (12 points) and larger. The best Elk trophies often exceed sixty inches in length.
Because there are very low numbers of pure Wapiti left in the wild, free- range hunting is extremely difficult and restricted to a few very remote areas in the rugged South West of the South Island where there is a ballot system in place.
Closely related to red deer, they rapidly hybridized and it is thought unlikely that any purebred elk remain in the wild.