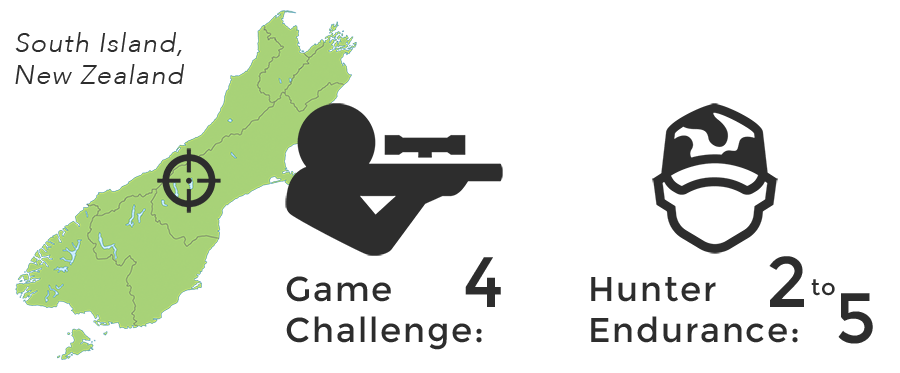 This huge (up to 1,000lb) deer is the largest of the round-horned deer in the world, with antlers running 5×5 (10 points) and larger in New Zealand they are closely related to Red Stag. The best elk trophies often exceed fifty inches in length. New Zealand Safaris offers clients access to hunt on the elk property that is well known throughout all the New Zealand hunting outfitters. This large, privately owned estate has exceptional trophy elk and while on safari you will typically see between 6-15 trophy elk bulls that can range in score between 350-500+ S.C.I. inches both typical and non-typical. 
Because there are very low numbers of pure wapiti left in the wild in New Zealand, free-range hunting is extremely difficult and restricted to a few very remote areas in the rugged south west portion of the South Island where there is a ballot system in place.
Elk hunting in New Zealand typically runs from late February through August.  Since the elk rut (bugle) coincides with the red stag, fallow buck, and sika stag ruts many clients find it makes a nice addition to their New Zealand hunting safari.