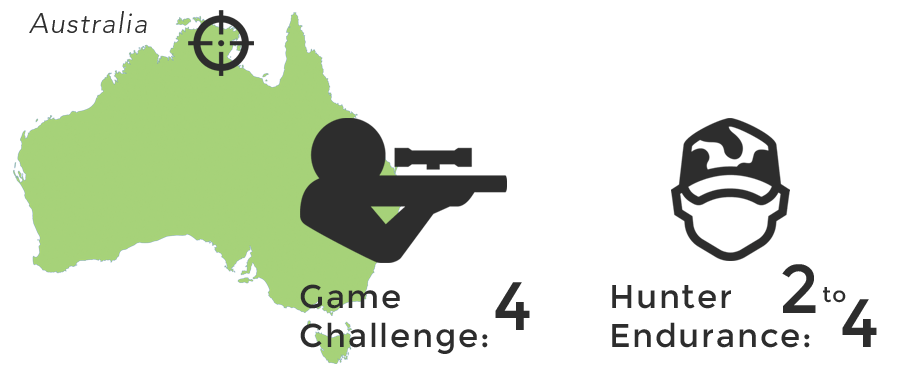 New Zealand Safaris personally guides clients here from June-October each year. We are Based out of the permanent camp of Walker River in East Arnhemland, Northern Territories Australia. This is not only the largest, but most remote and now only designated conservation for Buffalo Hunting in the top end in conjunction with the traditional land owners.
At over 2 million acres (90x60 miles) that ranges from coastlines, tropical jungle, river valleys and grass swamps this hunt has everything we as hunters are looking to experience.
The quality of these genuine Wild Buffalo are second to none, and hunters have the option of taking multiple trophies that also include Wild Oxen and Boar by rifle or bow. The mature bulls we take average in age from 18-30 years old with over 45 inch spread which is testament to the quality of feed and managed numbers that works within their habitat.