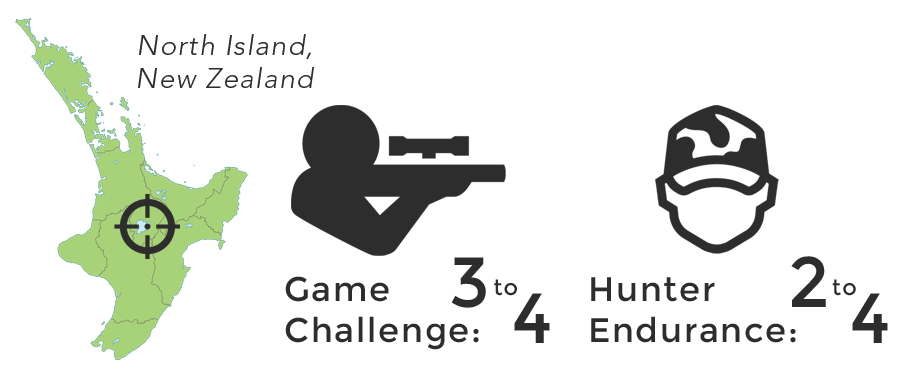 Sika have a red orange colored coat with spots and white rump they weigh between 150-240 lbs. A cunning deer similar to that of a whitetail they inhabit native manuka and timber for most of the day venturing out in the evenings to late morning. Sika deer stags are highly vocal species, with over 10 individual sounds, ranging from soft whistles to loud screams.
Trophy antler formation is generally typical 4x4 formation with 30+ inch main beams which is how New Zealand hunting guides judge them, these deer are very exciting to hunt. We use tree stands, blinds, calling and stalking to hunt these deer with shot ranges from 40-150 yard shots bow hunting is possible.
New Zealand deer hunts can be combined with sambar and rusa deer also in the North Island, and with any of the main species in the South Island with a short one hour commercial flight. We can stay in a New Zealand hunting lodge or hunting cabin depending on the private property while sika deer hunting. 
The sika deer rut is similar to that of the red stag, fallow buck and elk in the month of late March though April, although we hunt them from February through August.