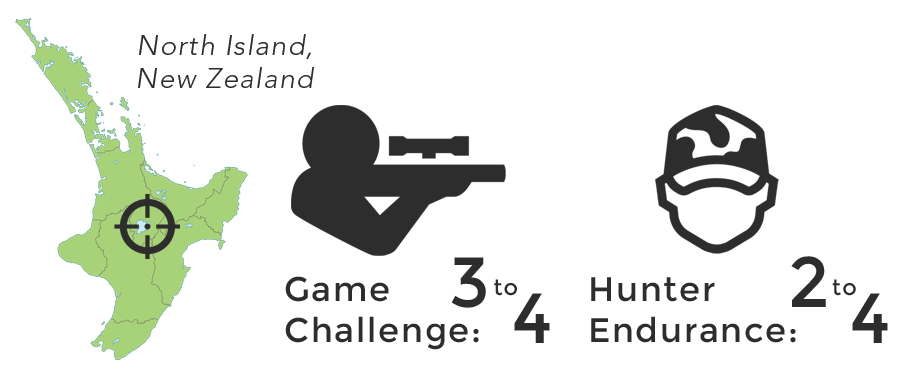 Inhabiting the central North Island's east coast, where they do very well in the warmer temperatures these deer have course hair with exceptionally long dark antlers averaging 32 inches+ with typical formation of 3x3 is what we are after.
Seeking cover during the day time spending sitting on first light glassing and judging them as they feed proves to be the best way for hunting them. Rusa stags can weigh up to 400 lbs with shots ranging from 150-250 yards.
With a very distinctive call the stags become aggressive during their rut for the hinds (females) which is from late June to August.
A short 1 hour commercial flight from the South Island with your guide will bring you to the heart of the hunting experience that awaits you. They can be hunted from April through August.