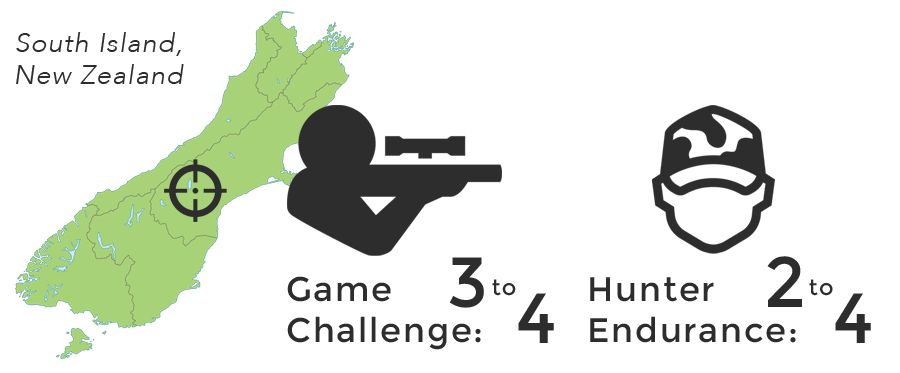 This is a sample text. You can click on it to edit it inline or open the element options to access additional options for this element.
Fallow Bucks are a striking trophy… vivid coloration in their coats, they are also the only other species to have unique palmated antlers like a moose. Introduced from Europe, they have spread through much of New Zealand and are now well established…and we have some of the biggest bucks in the world! This is an ideal hunt if you are an "antler lover".
Our free range hunts are conducted at one of the top private properties in New Zealand. With outstanding trophy heads this property is home to one of the highest populations of pure wild fallow deer. Glassing from the truck into the rolling foot hills this hunt has similar aspects to that of a mule deer hunt. Capes on bucks vary from brown, meinal, to white and spots that run through the back on all phases.
In New Zealand, there is no seasonal restriction to hunting fallow deer, meaning generally they can be hunted throughout the year